Related Parts
Part # / Description
/ Price
Price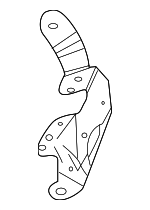 ECM Upper Bracket
Engine Control Module (ECM) Bracket, Upper
2.5L. Japan built, without hybrid.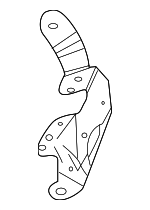 Spark Plug
Genuine Toyota Spark Plugs:All resistor plugs with single ground electrodes feature a patented *U-groove design*, resulting in a hotter spark.All *platinum-tipped plugs* are designed to last up to 60,000 miles before Replacement.For newer Toyota vehicles w ...
Direct Ignition Coil
Fits Avalon, Camry, Highlander, RAV4, RAV4 Prime, Sienna, VenzaIgnition Coil - Repair or ReplaceA failed Ignition coil in your Toyota can lead to anything from an intermittent misfire to a car that won't start. All. RAV4. Avalon. Camry. 2.5l. With hybrid. 2.5L, type b.