Related Parts
Part # / Description
/ Price
Price
Starter Relay
Starter; Starter, No. 1; Starter, No. 2. Starter Relay - Repair or ReplaceIf your Engine doesn't Crank, one possible cause could be your Starter relay. Our expert technicians can diagnose and repair your Toyota and determine wheth ...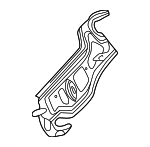 Warning Buzzer
Parking Aid System Speaker
Tacoma. Highlander. No.1. Park assist components. Tundra. Land Cruiser. Clearance warning. Park assist, #1. Venza.
Bracket
Drive Motor Inverter Bracket, Front
Inverter components. # 1.