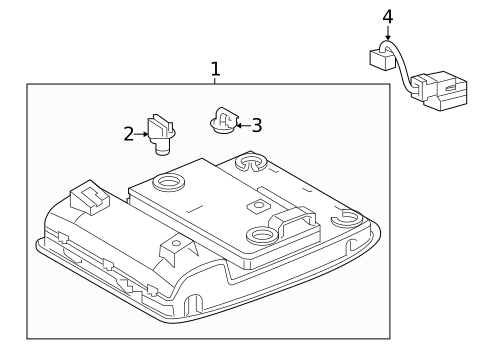 No.
Part # / Description
/ Price
Price
Upper Quarter Trim Lower Clip
Overhead Console Clip
Us built. Japan built. With prime. Without sunroof. Air bags. Sedan, type 1. Hatchback, red. With panoramic.
Bulb
O'head Lamp Bulb
With sunroof, front. Crew max, with sunroof. Japan built. Double cab. Regular cab. Bulb.